Spring Open House with Growing Spaces
Saturday May 9th, 2020; 11am - 2pm
Tickets: free; RSVP required as there are limited spots available.
Location: Goosetown Event Center in Golden: 514 9th St, Golden, CO 80401.
Come visit our new Greenhouse Farm in downtown Golden, celebrate our partnership with Growing Spaces, and support GoFarm's efforts to train and mentor beginning farmers! You will get a chance to tour the 26′ Growing Dome being farmed by one of our farmer apprentices, Shannon Harker. There will be gardening classes from Shannon and other local farmers, as well as an aquatic plant class from Claudia Stover. There will be food from local farm-to-table restaurants, beer and wine, seed exchange, Growing Dome discounts, and fun giveaways. All event proceeds will benefit GoFarm.
Farm Tour: Kilt Farm
Saturday May 16th, 2020; 10am
Tickets: $7 (If you need extra help paying for this tour, please reach out to for details on a discounted price)
Location: Kilt Farm (8140 Oxford Rd, Longmont, CO 80503)
Back by popular demand, we're excited to offer a tour of Kilt Farm near Niwot, CO - led by farmer Michael Moss. On the tour, Michael will walk you through his greenhouses and row crops, share about his water irrigation system and composting methods, and teach you about his methods to maintain this healthy, organic farm that he built from scratch.
​
After the tour concludes, we'll head into Niwot for lunch!
6th Annual Harvest Dinner: Celebrating Local
Saturday August 29th, 2020; 5pm - 9pm
Tickets: TBA
The dinner will bring together community members who are dedicated to supporting and furthering GoFarm's mission. Held at the Coloradeaux event space in Golden, CO, this 4-course, all vegetarian dinner featuring local ingredients will be prepared by the talented Chef Chris Medved. The event will include a cocktail hour with time to bid on silent auction items, enjoy drinks and appetizers, and view a state-of-the-art greenhouse dome built by Growing Spaces.
​
The VIP experience, from 5:00pm - 5:45pm, will include a special networking session, a special drink and appetizer, and a Commemorative GoFarm glass.
​
Tickets on sale soon. Look back for details.
Thank you to our event sponsors:
Squash Cook-Off
November 3rd, 2019; 1pm - 4pm;
American Mountaineering Center (710 10th St): Golden, CO
Out with the chili, in the with the SQUASH! Join us for GoFarm's first ever Squash Cook-Off, where you can taste and vote for your favorite squash dishes. Bring your family and friends for an afternoon of food, drinks, activities, prizes, and most importantly …….. SQUASH!
Thank you to our sponsors

!
Canning and Preserving 101
October 12th, 2019; 9am - 12pm; Compass Montessori School, Golden, CO
Join GoFarm at Compass Montessori School for a fun morning of canning and preserving. In this 3 hour class, you will:
see a demonstration of hot-bath canning, and get to can your own jar of food using this method. Then, you can take home your creation!

learn about all different types of canning (pressure cooking, cold canning, etc.), as well as other methods of preservation such as pickling, freezing, fermenting, and more.

learn the do's and don'ts of canning and preserving.

receive recipes and tips about canning and preserving at home.

utilize fresh, local food from GoFarm farmers!
5th Annual Harvest Dinner: Celebrating Local
August 4th, 2019
The dinner will bring together community members who are dedicated to supporting and furthering GoFarm's mission. Held at a private residence East of North Table Mountain in Golden, CO, this 4-course dinner featuring local ingredients was prepared by Chef Daniel Asher, Chef Chris Medved, and Josh Dinar. The VIP experience included a special message from the GoFarm founder and a private tour of a state-of-the-art, geodesic greenhouse.
Thank you so much to all who attending this annual fundraising dinner. We had a wonderful time with you and are so appreciative of your support!
Thank you to our sponsors!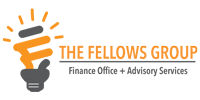 Composting 101: A free workshop on how to compost at home!
April 27th, 2019
The single best thing you can do for your yard/garden is to make your own plant-based compost (organic matter) for enriching your soil. Getting the mix right is essential for a good "cook" on the pile. During this workshop you'll learn what components and what input proportions make the best compost for your garden, and you'll get to see and experience different types of compost systems.
Market Opportunities for Small-Scale Farmers
March 29th, 2019
This workshop will help small-scale farmers understand the range of marketing opportunities available, profitability with each channel and how to plan production around market outlets. It will be facilitated by CSU Extension's Martha Sullins and Becca Jablonski.
Brunch and Learn: A Conversation about Food Access in Golden
February 23rd, 2019
Join us for brunch prepared by Chef Chris Medved of Nomad Taqueria + Beer Garden, featuring local food from GoFarm farmers, as we discuss the food access issues occurring in and around Golden. You'll hear from an enlightening panel of food-access leaders working to combat food insecurity in the Golden area, and learn how you can get involved in the efforts. Learn about food access barriers happening in your community, enjoy a delicious brunch, and get involved in our efforts to make food more accessible to all!
2018 Harvest Dinners: Seasonal Eating and Preserving the Harvest
July 22nd, 2018 and September 23rd, 2018
Thank you to all our guests who came to our Seasonal Eating and Preserving the Harvest, Harvest Dinners! Both dinners was such fun nights that brought together community members while raising money to support and further GoFarm's mission. Held at the scenic Golden History Park, dinners were prepared by Abejas and Miners Saloon and programming focused on Colorado agriculture, why it's important to each locally and seasonally, and preservation techniques for eating local all year long. Picture Credit: James Sanders and Megan Hottman
Thank you to our sponsors!
Farmer Training Course 2018 -

February 8-9th, 2018. 9am - 5pm
This 2-day training brought to you by Family Farmed, USDA Risk Manegment Agency under award number RM17RMEPP522C006, GoFarm, CSU Extension and Jefferson Conservation District is an education opportunity for farmers to learn about food safety, wholesale and direct market success. This farm training focused on produce farmers however all farmers benefit from the educational experience.
Harvest Dinner 2017 -

October 1st, 2017. 4pm - 6:30pm
We had a great time at our harvest dinner! Thanks to everyone who came out and showed support for GoFarm. Check out our video and some pictures from the event below.